Pit 100: Level 2
Completed November 12, 2016 by Fred Morrison, Jerry Bright, Kandi Cochran Ready, David Moore, Joe Burch, Noah Cochran, Shane Long, Joseph Ready, Tony Turner, Ken Kyte, Kevin Whaley, Alicia Ballagh, Jocelyn and DC Locke, Odess and David Brinkman, Teresa Mitchell, Steven Rougeau, and Dean Hunt. Artifacts increased in level 2 but not a lot. The pattern with adjacent pits was that level 3 had most of the artifacts. The big find of level 2 went to, again, young South Carolina Dirt Digger Shane Long when he found another pipe stem which was also the base of a pipe bowl. Nice job Shane. The Dirt Diggers had to leave us as we finished level 2. We took our lunch break across the street at the new H. Kelly Jones Park which is directly across the street from the Ganby dig site. What a great park. Odess, Alicia, Jocelyn, and Teresa, provided a great lunch. Because the Dirt Diggers got us ahead of schedule, we decided to venture down the Congaree bank to check out Friday's Ferry site. After a few slides and tumbles, we found the river to be at its lowest since 2010. The Friday's Ferry structure was exposed more than ever which allowed us to see an unnoticed feature of this over 200 year old structure. The end of the wood structure takes on a more downward slope. There was the possibility that this could be part of one of three Wade Hampton 1790s bridges but this feature may be more expected in a ferry ramp. More research will be needed on this new find.
Pit 100: Level 2 produced: 5 pieces of pottery, 18 pieces of glass, 8 nails, 4 Native American pieces, 1 pipe stem and 1 pipe bowl piece.





Below: Our Granby Dig lunch in the new park.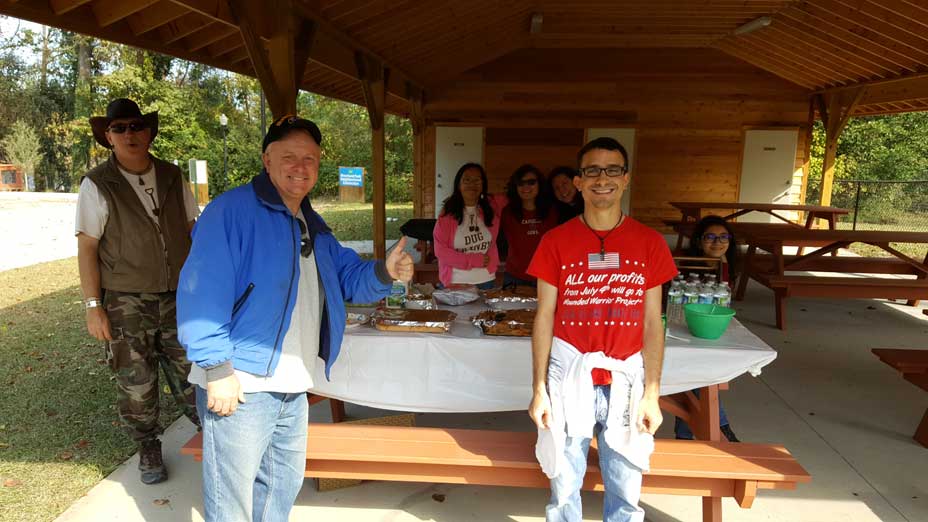 Below: Put on your red/cyan 3D glasses and check out this structure (dated to 1800) at the location of Friday's Ferry.