Granby Dive 2
Completed on September 17, 2013 by divers Catherine Sawyer and Jimmy Armstrong. The main purpose of this dive was for Catherine to photograph the Ferry structure and the sunken snag boat. Jimmy contacted SCIAA ahead of time and he assisted them in taking side-scan sonar images of the sunken boat. While searching around the area of the Ferry, Jimmy and Catherine found what may be a another part of the sunken boat. Below are Catherine's photographs from this dive.
No artifacts were collected during this dive.

Below are images from around what we think is the Friday Ferry or Wade Hampton's 1796 bridge structure.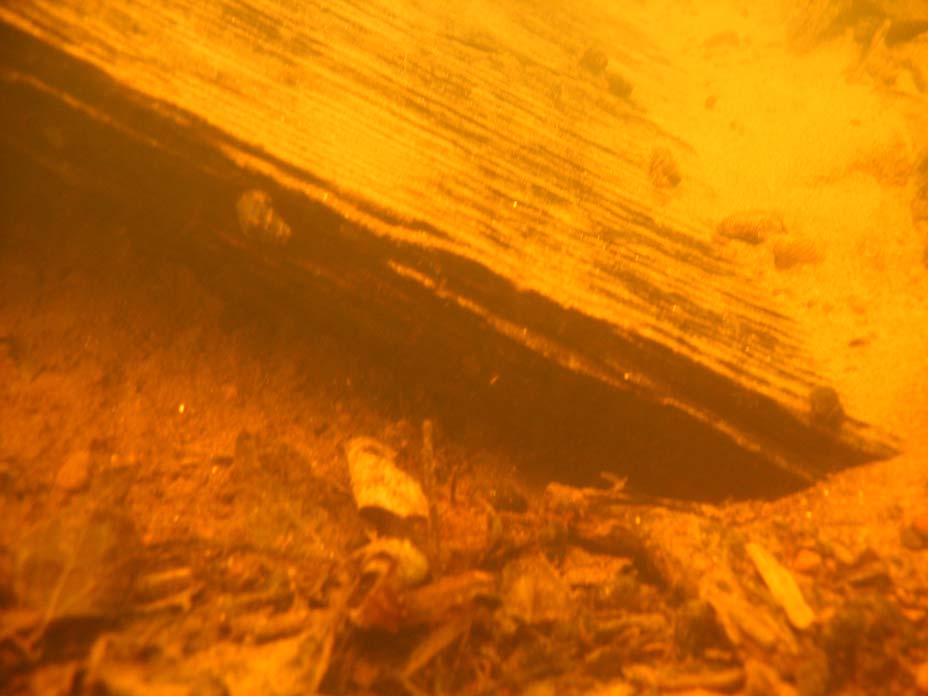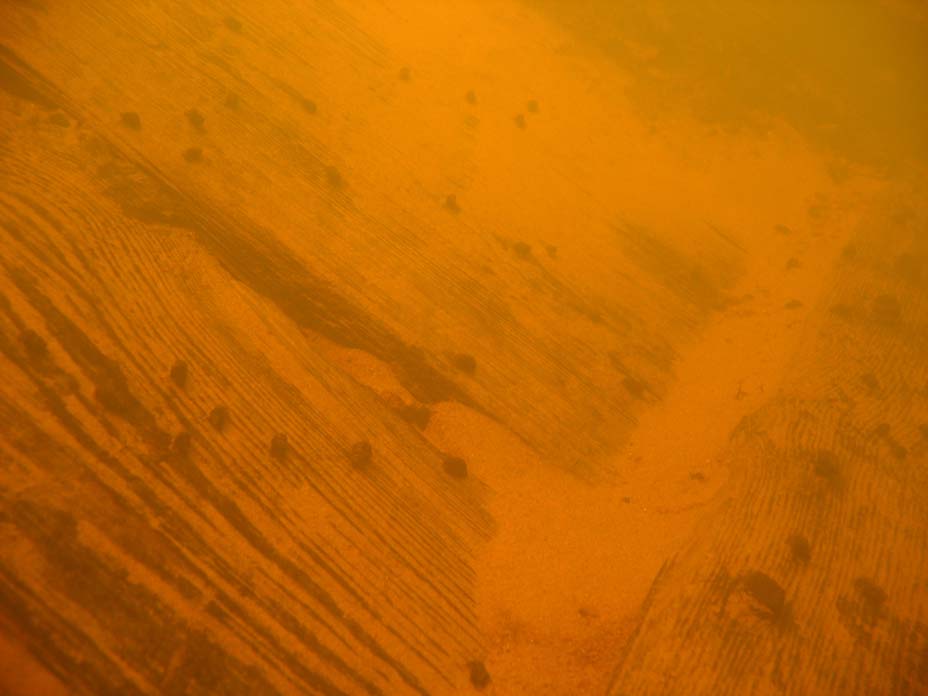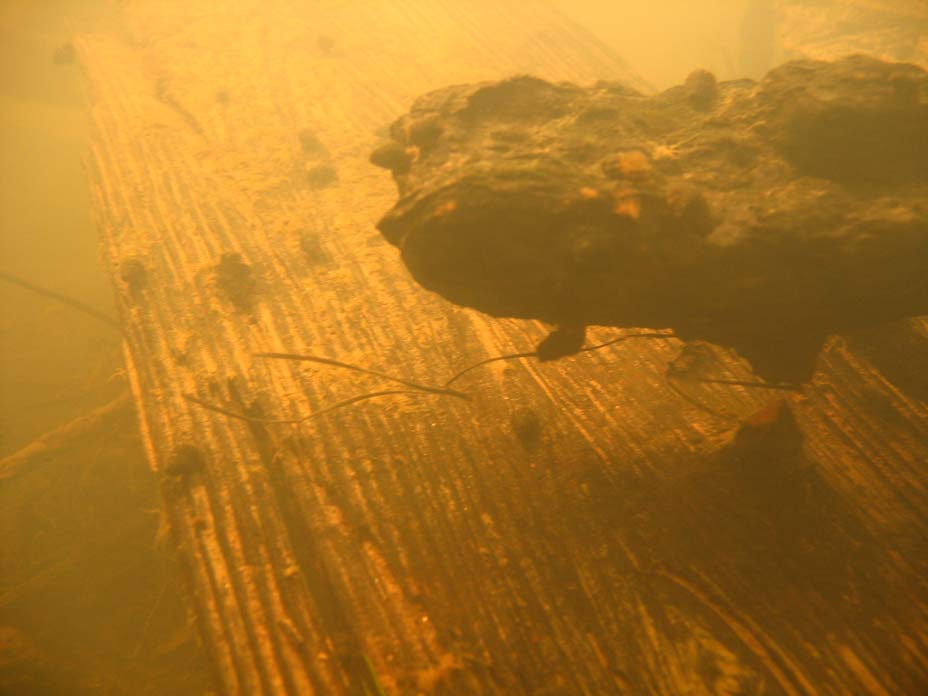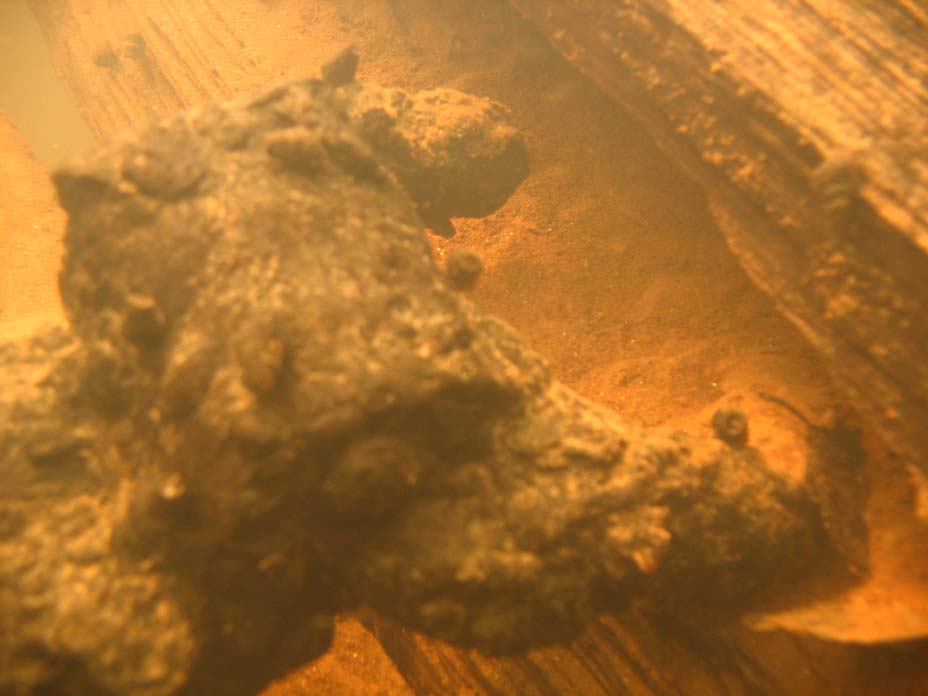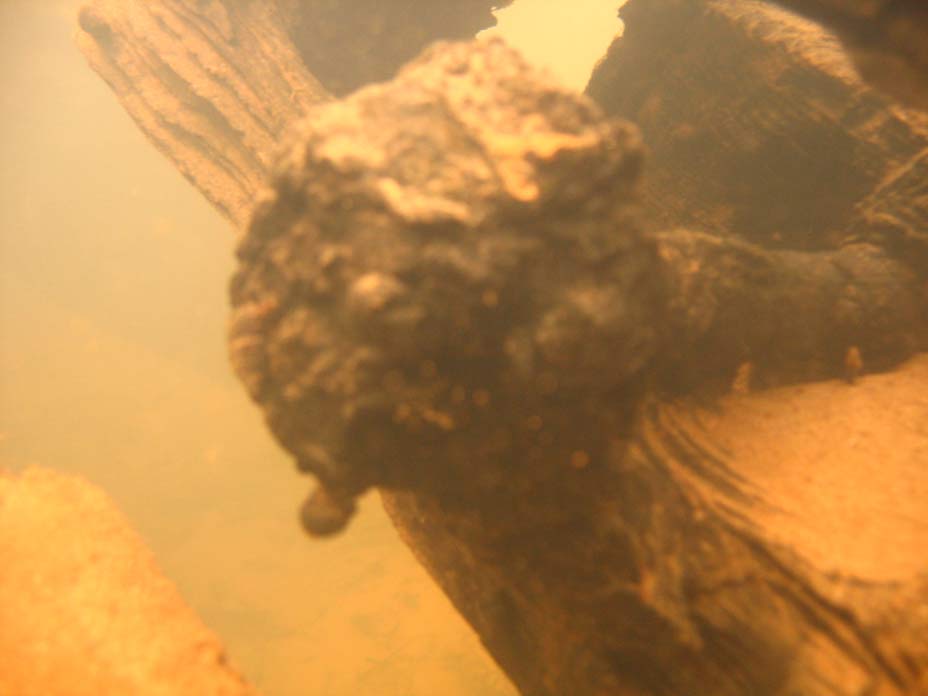 This following view is the end of the structure as it goes out into the river. About two feet of this extends out from the bottom.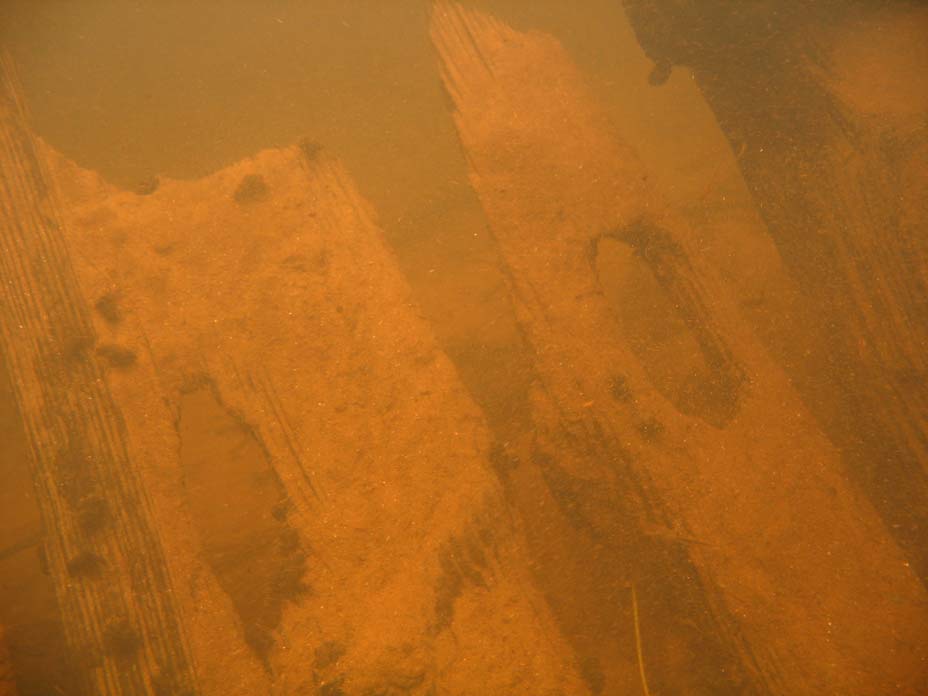 Below is a metal bolt.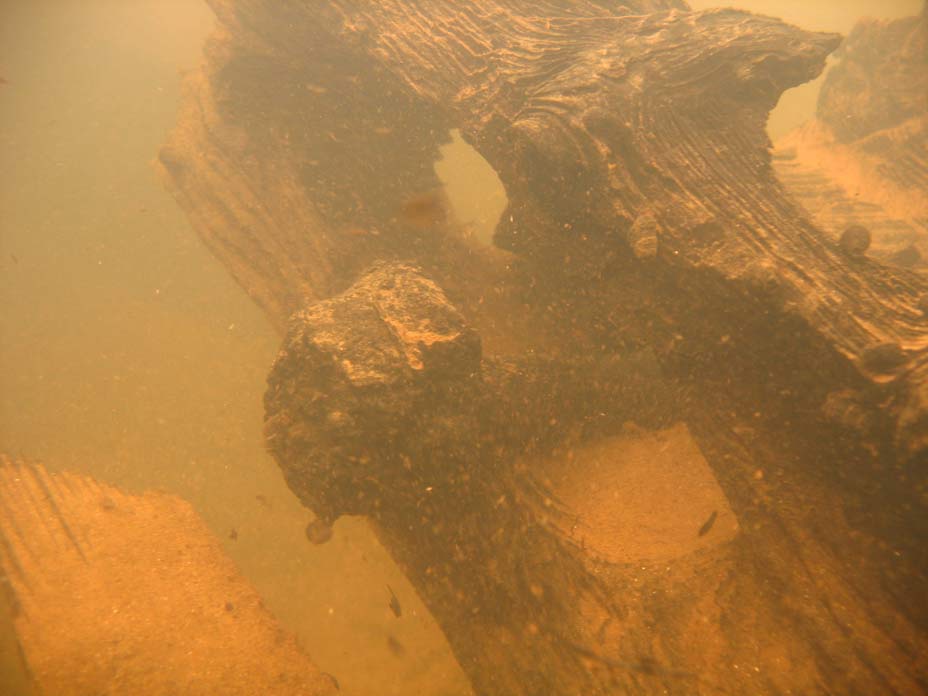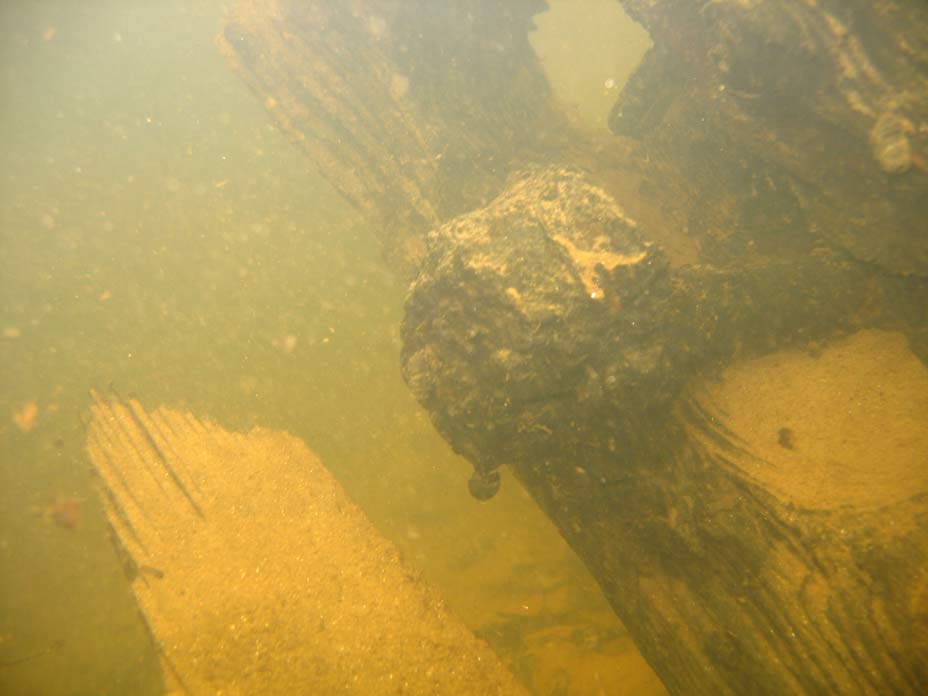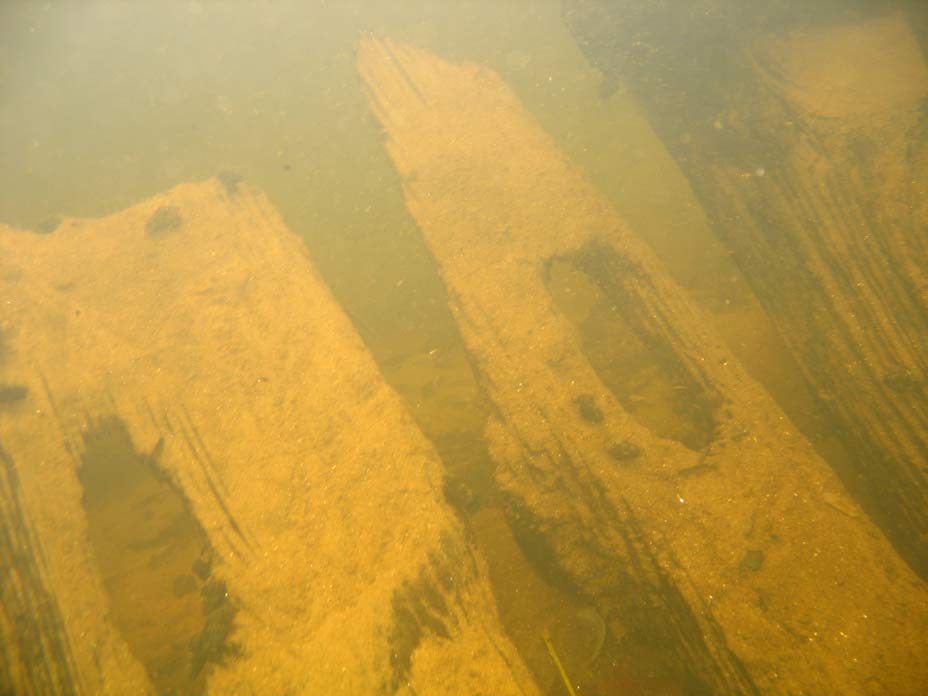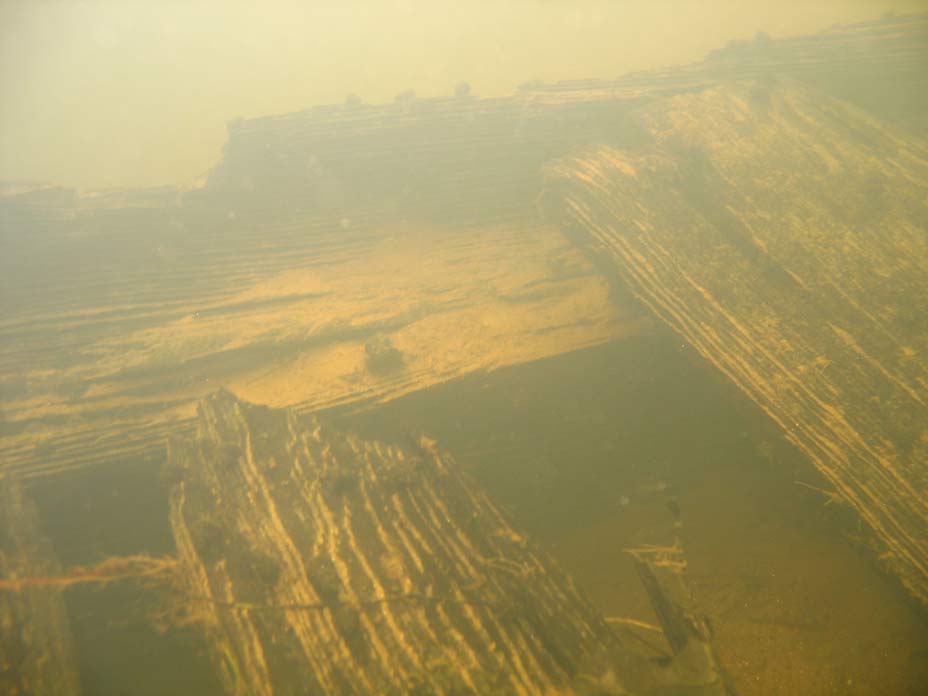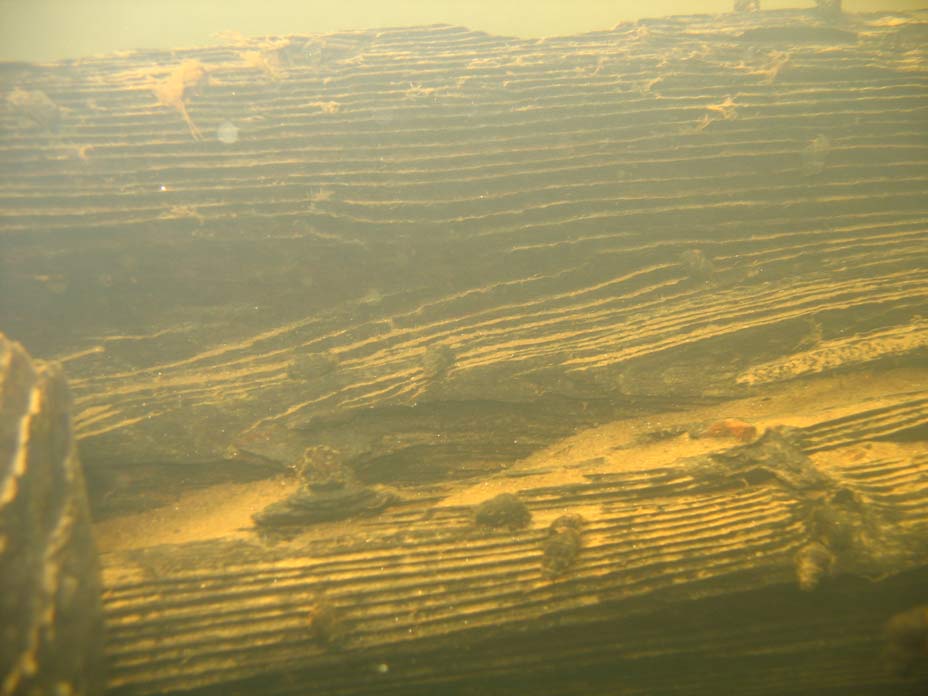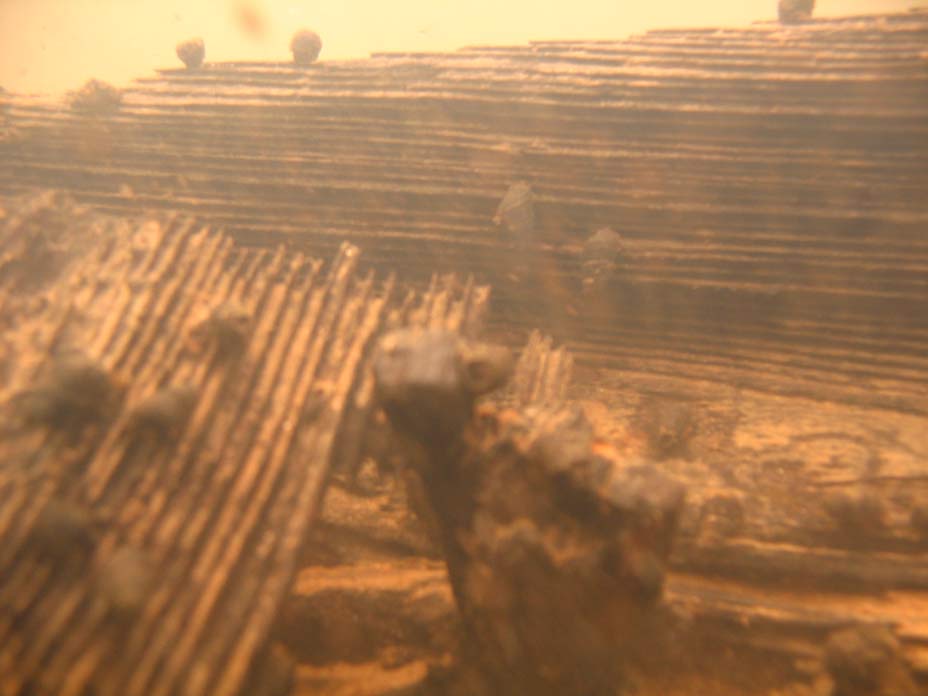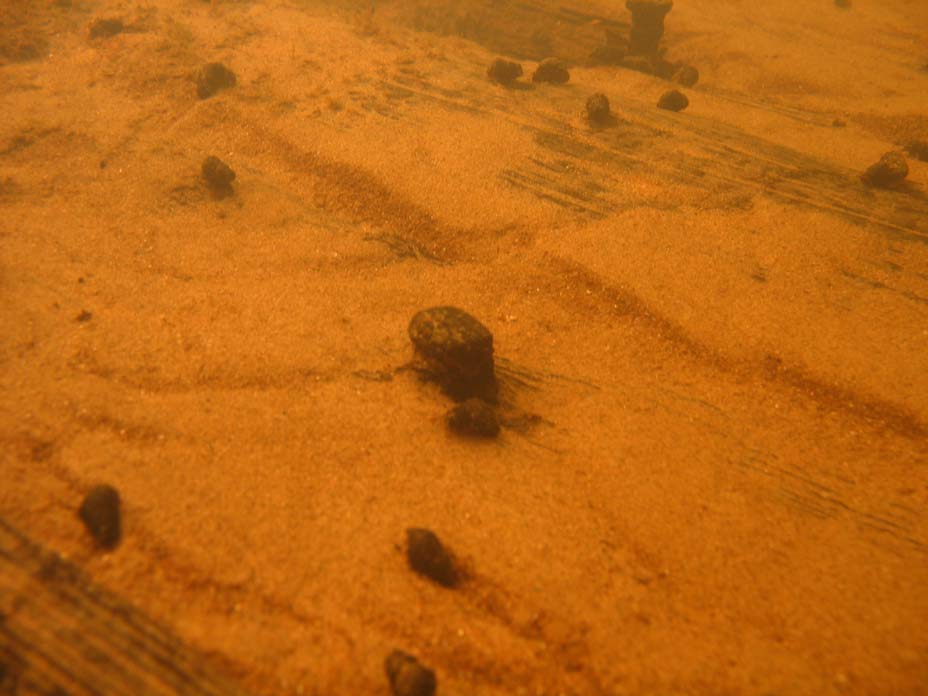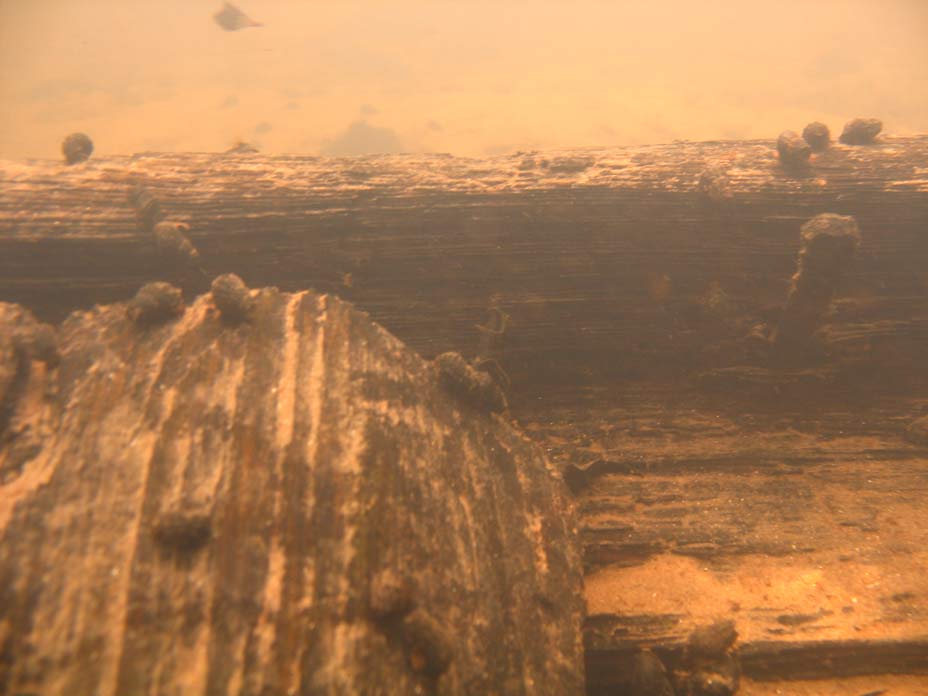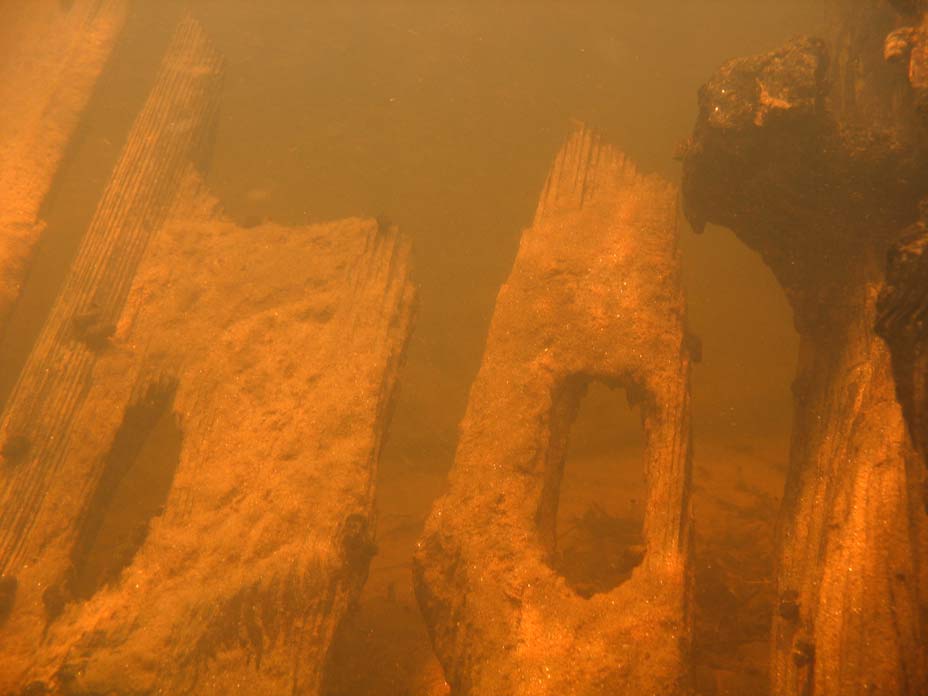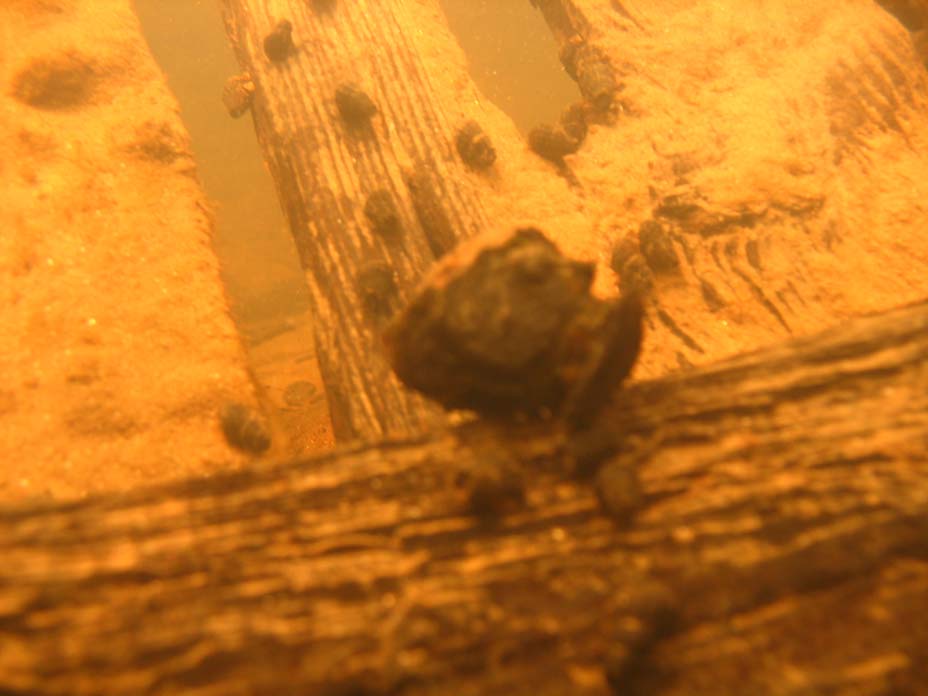 The following two images are of the new discovery which we think may be part of the sunken boat structure which was found about 1/4 a mile down river.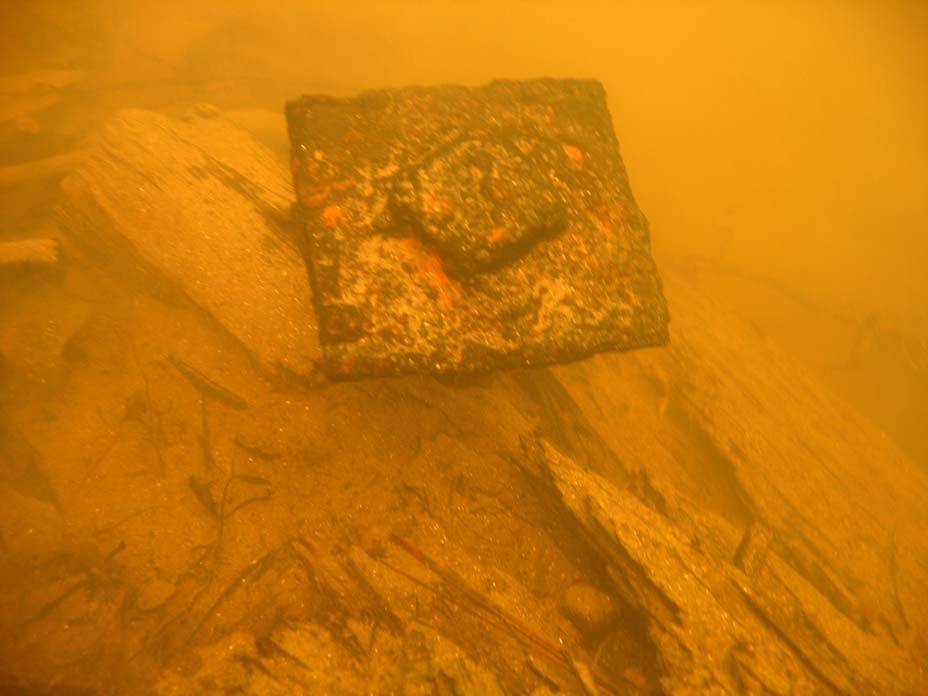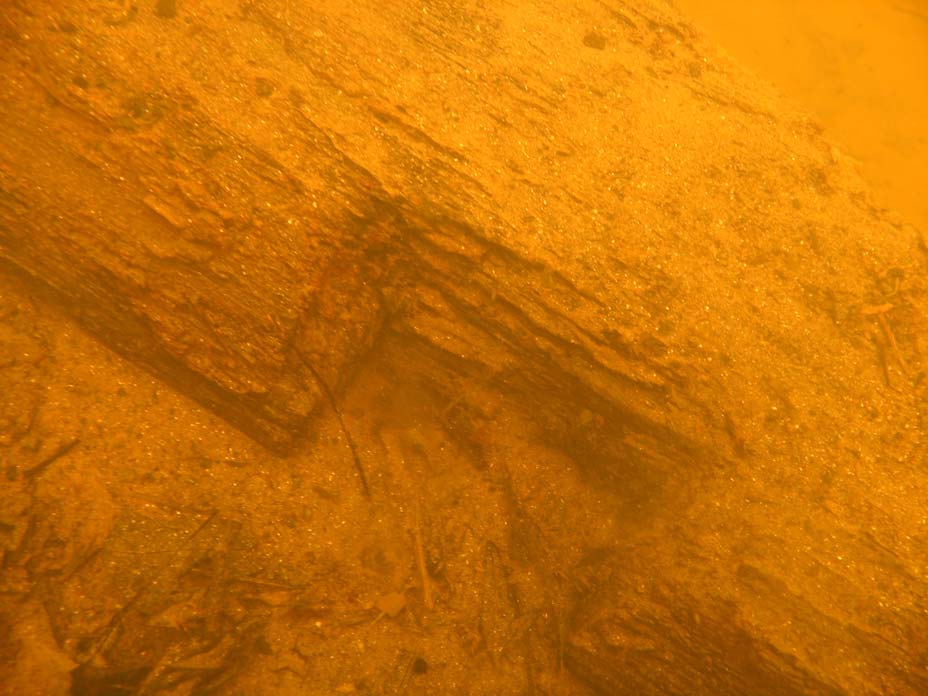 Based on what we know, so far, we believe this sunken boat may be a Government snagboat. We researched sunken snagboats on the Congaree and only found records of one. The first Wateree snagboat was probably built around 1890. It was lost in an accident in December of 1911. On December 27, 1911, its hull damaged McCord's Ferry on the Congaree as it washed down-river. One theory is that the Wateree (which was assigned the job of keeping the Congaree free of obstructions all the way up to Columbia) was working above the Granby lock when it lost power and floated over the Granby dam. It may have capsized at that point and broken apart with its hull traveling down the full length of the Congaree. Much of the super-structure traveled down to the location of our sunken find where it lodged in the shallow water. This is the location that the Granby dig team has identified as the site of Fort Congaree 2. The fort was built in 1748 at the location where an old Indian trail crossed the river. This was a shallow area (a ford) so it's not really a coincidence that part of the snagboat found its final resting place here. Below is a 1888 illustration of the typical Government snagboat. Below this are the close-up photographs that Catherine took during this dive.