Pit 51: Level 1
Completed October 20, 2013 by Dean Hunt, DC Locke, David and Odess Brinkman, and newcomers Kate Wardlaw and Tonya Morris. Kate and Tonya had joined us the day before for a Native American Blessing ceremony held at the dig site. That was a really cool event. You can view 3D pictures of the ceremony by clicking here. This was another good day for digging. Would we have another record breaking pit like the previous two? Kate caught on quickly as level 1 had good numbers for all the basic artifact categories that we find in the hot zone.
Pit 51: Level 1 produced: 11 pieces of pottery, 10 pieces of glass, 2 brass pieces, and 1 nail.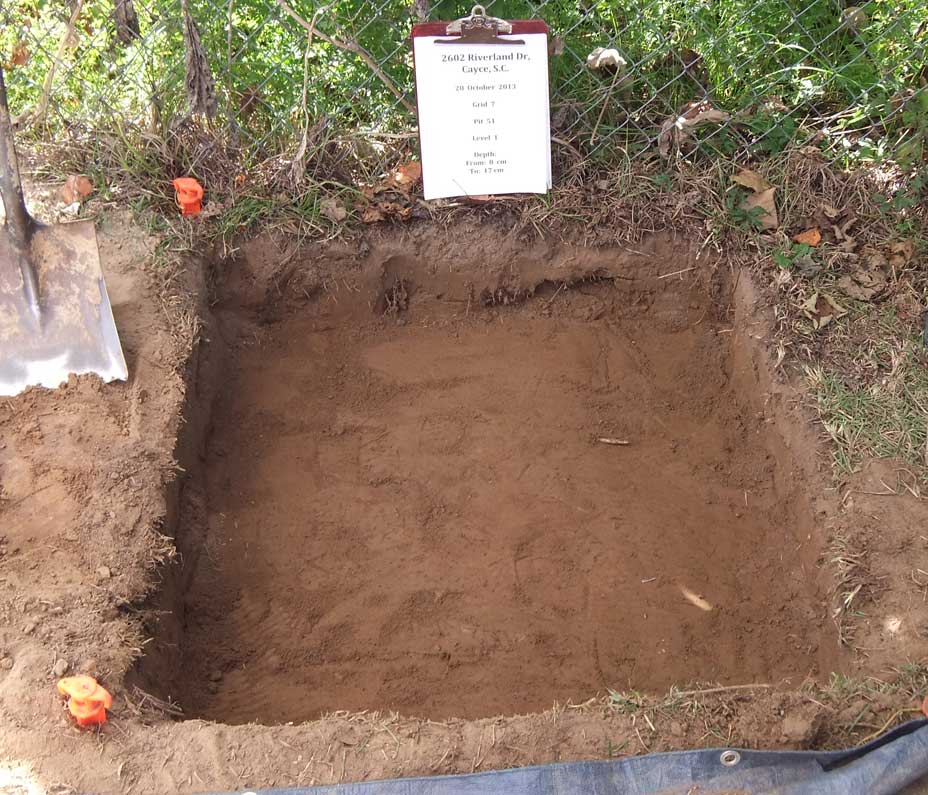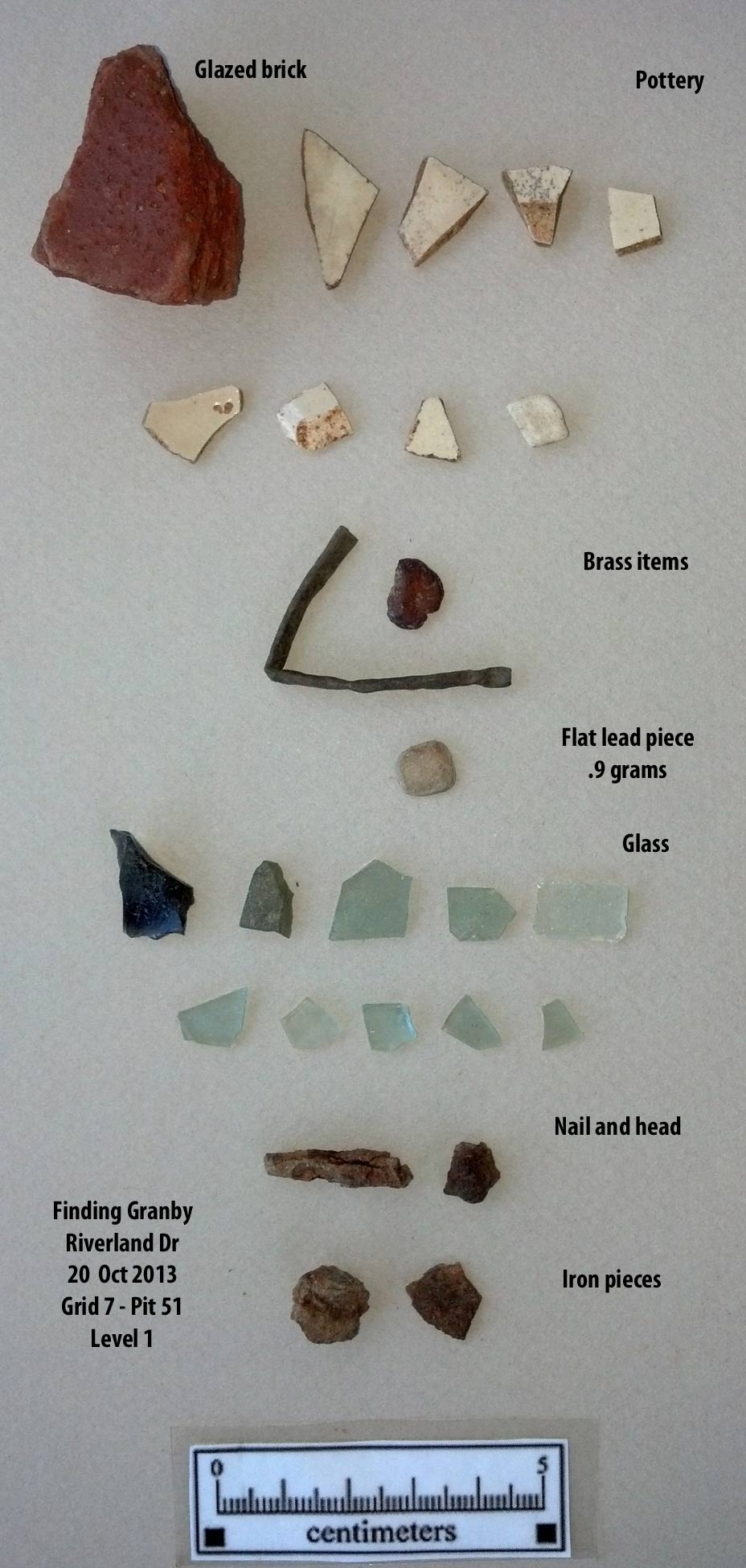 Below: The Sacred Circle during the September 19th Native American blessing over pit 48.