Pit 52: Level 1
Completed October 27, 2013 by Dean Hunt, DC Locke, and David Brinkman. Sticking to the "other side" of the fence, we were expecting to see a decline in artifacts as we moved south. At the bottom of the level, it looked like we were seeing this with only a few pieces of pottery and glass found. As David was leveling the walls a chunk of dirt popped out with the round silver edge sticking out. It was the one big artifact type that has eluded us in the Granby dig. A Colonial period coin. At 1/2 a reale, we could only buy lunch at McDonalds with something like this but it will be priceless in our future Granby museum display. All the text on the coin was easy to read. It was minted in Mexico City in 1786. This was the same year that Columbia was created across the river so Granby would have been a busy place at this time with money exchanging hands all over this business section of Granby. It was a great find and one of those few artifacts that you age to the year it was made.
Pit 52: Level 1 produced: 1786 Silver Spanish coin, 2 pieces of pottery, 8 pieces of glass, and 6 nails.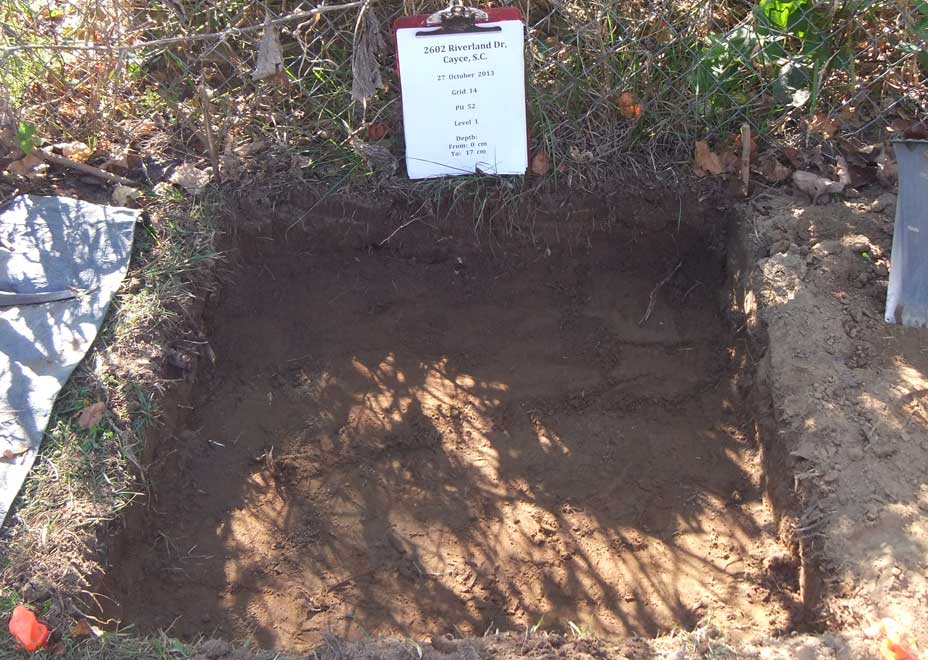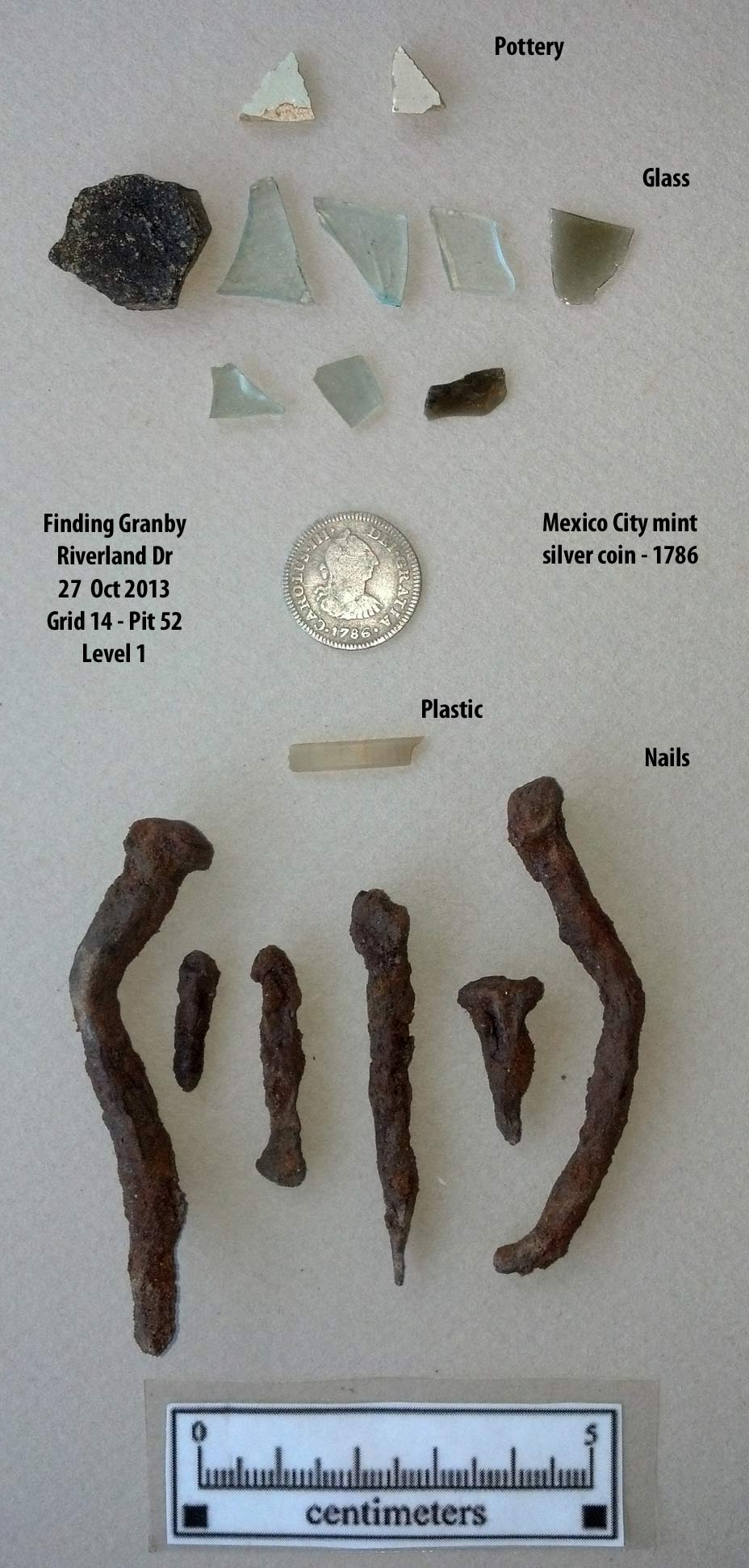 Below is the front and back of the Mexico City minted coin found in level 1.