Pit 53: Level 1
Completed on November 10, 2013 by Odess and David Brinkman, DC Locke, Dean Hunt, and Jan Ciegler. David just did a talk to the Explorers Club on Friday and chapter member Jan Ciegler came out again to join in the digging. David and Odess started level one and things were looking good with a lot of brick and glass and a few pieces of pottery. Odess then found our largest musket ball of the dig. It had a .57 inch diameter and the weight (19.3 grams) most likely makes it a .60 caliber ball. It could have come from a British or Patriot rifle during the skirmish at Friday's Ferry on May 1, 1781. There is flat edge on the ball indicating it was fired and hit something. We finished the level with good artifact counts making it look like another possible record breaker even though the pit on the opposite side of the fence did not produce much last summer.
Pit 53: Level 1 produced: a fired .60 caliber revolutionary war musket ball, 9 pieces of pottery, 13 pieces of glass, and 6 nails.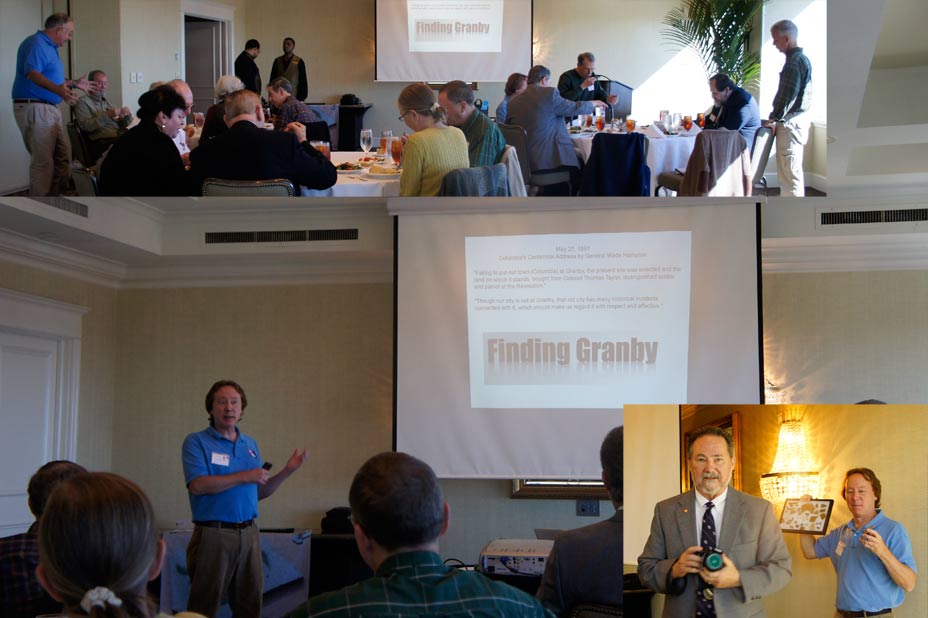 Above: Finding Granby talk at the Explorers Club at the Capital City Club.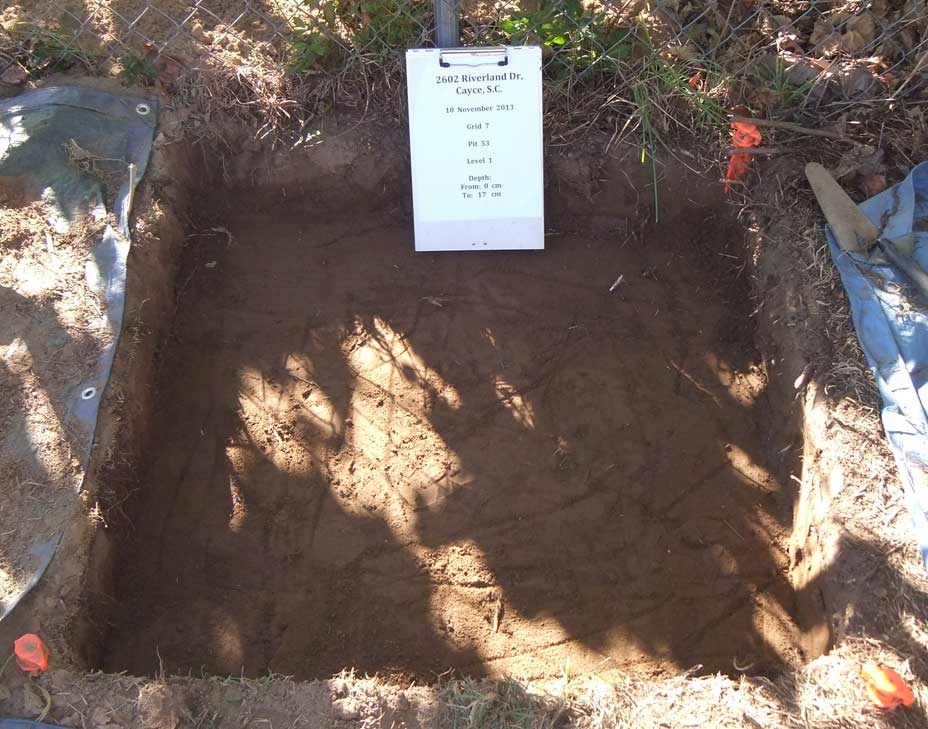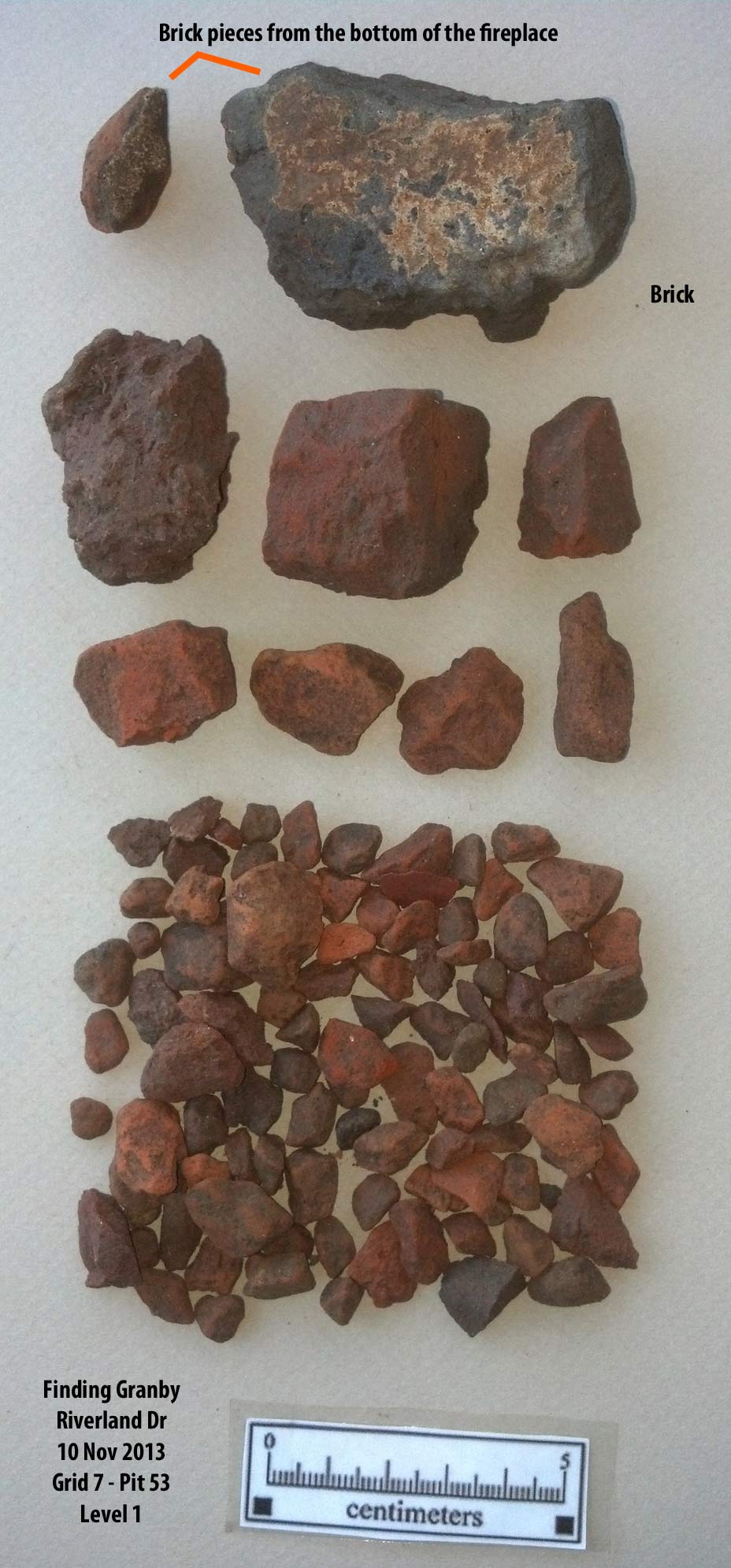 Below is the excavation of the flat brick top of the fireplace