Pit 72: Level 1
Completed on October 31, 2014 by Jerry Bright, DC Locke, Dean Hunt, Martin Banks, and David Brinkman. Odess was working inside to cook-up the Halloween party dinner for this first Granby Ghost dig. We started about 2:30PM at our closest dig point (to date) to Friday's Ferry. We used a couple of fog machines to put us in the ghost dig mood. Jerry Bright seemed a little annoyed by the artificial fog but he seemed to take a liking to the smell of it by the end of the level. As we got to the bottom of level 1, the soil seemed to take on an unusually (for Granby) undisturbed consistency. The most interesting artifact from the level was a thick and heavy piece of iron. It almost appeared to be machine cut so it may be modern.
Pit 72: Level 1 produced: 10 pieces of pottery, 17 pieces of glass, 3 nails, and 4 iron pieces.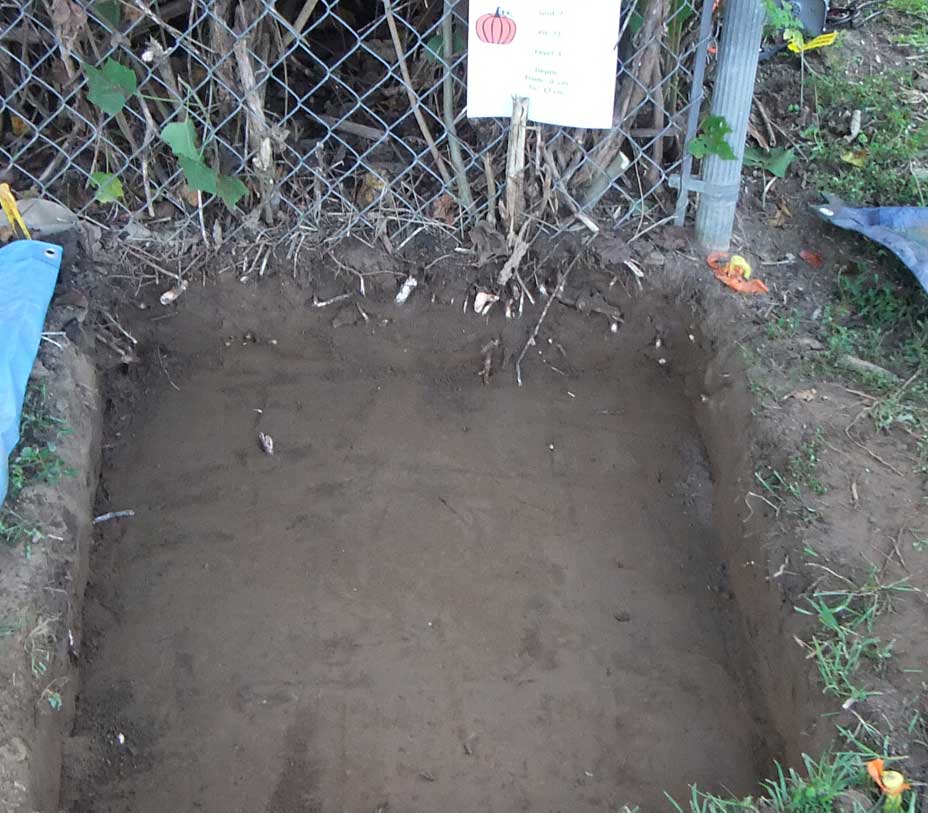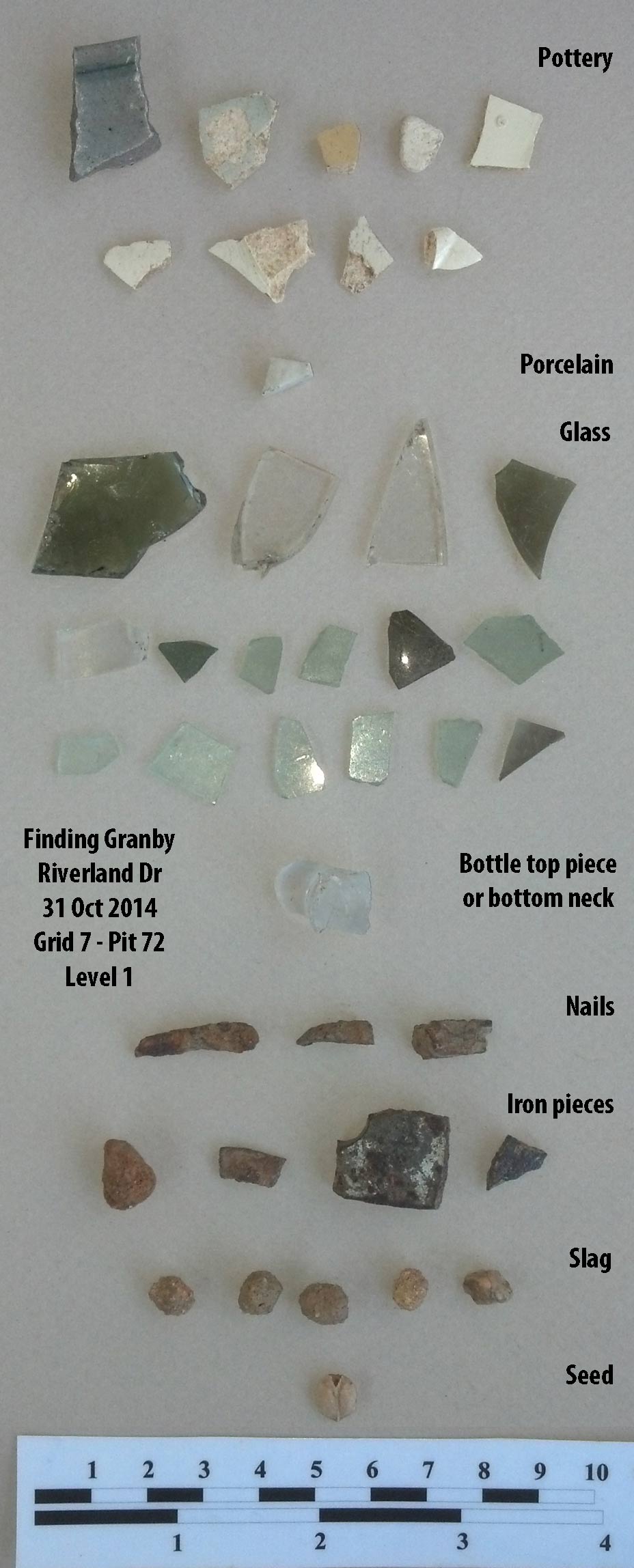 Below: An interesting thick iron piece (13 grams) found in level 1.