Pit 20: Level 2
Debbie, Fred, and David, started level 2 and it was a race to see who could find the 500th piece of pottery of the dig. Debbie got it with a really odd piece that we think may be part of a pipe. After a short celebration, we continued and were joined by new diggers Martin Banks and Miles Sexton (a History student of Dean Hunt). Mile's mother also brought a cooler of Gatorade and some really good cupcakes. About half-way into level 2, DC Locke, Debra Carlsen, and Dean Hunt arrived. It didn't take long for newcomers Miles and Martin to start finding stuff. Miles came up with the largest iron piece of the dig. This flat piece is the right size for the metal body plate (around the trigger mechanism) of an old riffle. Martin doubled our Revolutionary Arms count by finding a .36 cal lead musket ball. Needless to say, we all got a little excited with these finds. Overall, however, levels 1 and 2 were not looking good enough for pit 20 to be the best pit (or even the second best pit) as far as artifact numbers go. ..but, we still had one more level to go. The smell of good cooking was starting to overtake the dig site as Odess was busy preparing another good dinner. Odess did her digging earlier in the week with pit 21 which is now the star pit of the Brookcliff side of the dig.
Pit 20: Level 2 produced: 17 pieces of pottery, 15 pieces of glass, 3 nails, 1 iron piece, and 1 pipe piece.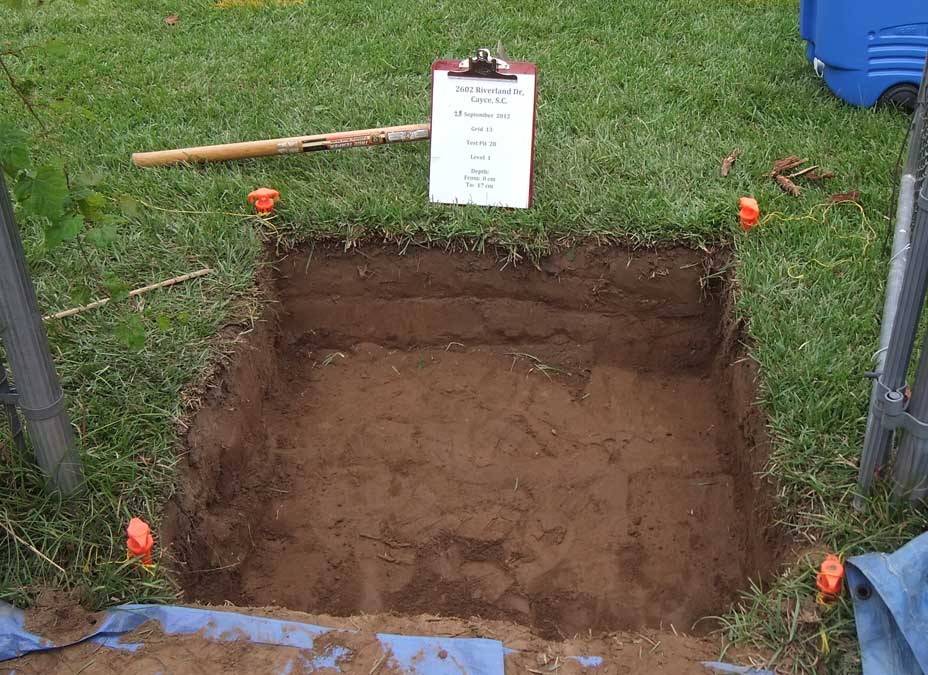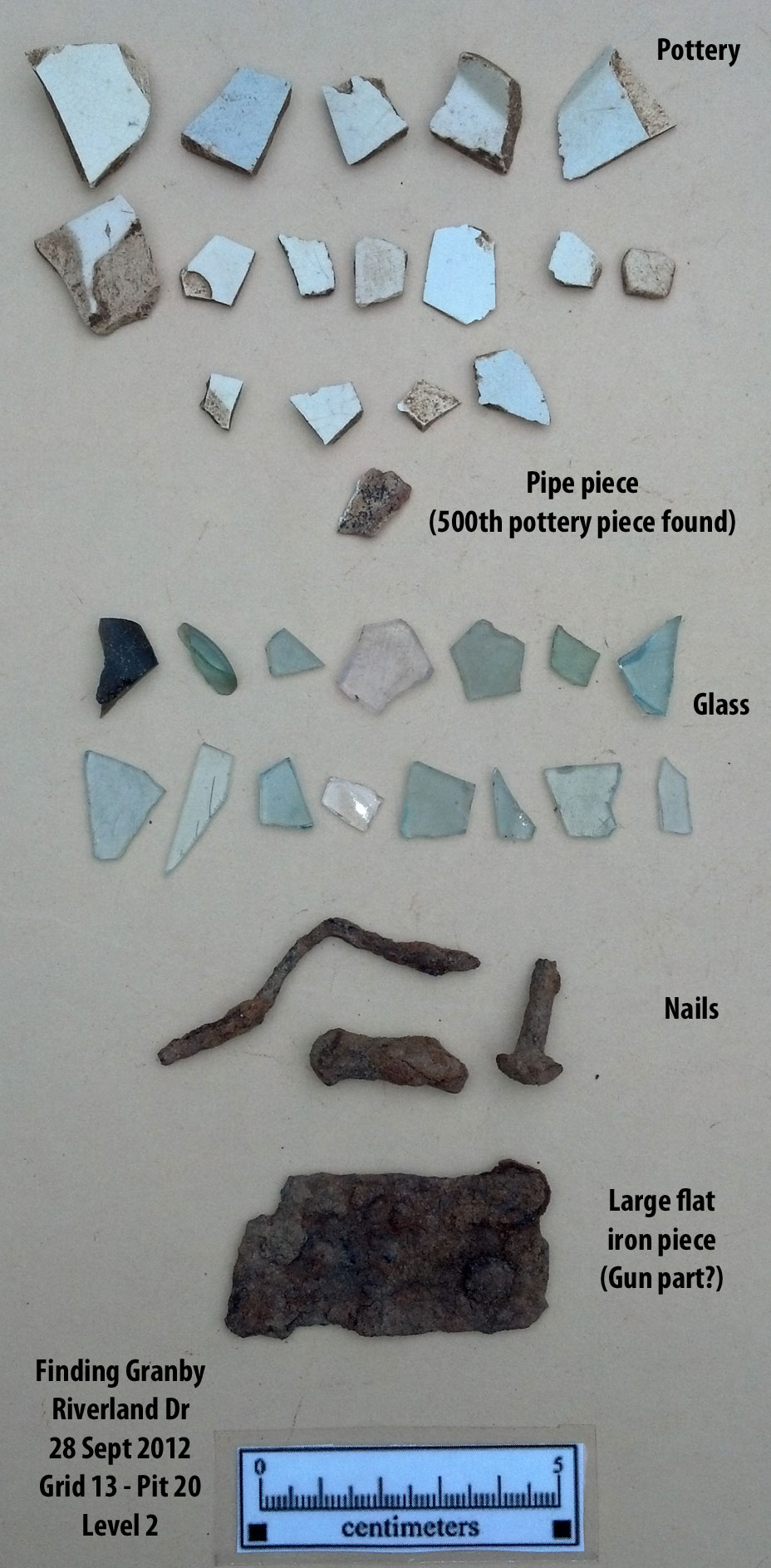 Below is a close-up of the flat iron piece found by Miles Sexton in level 2 of pit 20.